Feel free to ask about anything you are unsure of concerning the hotel, rooms or what have you.

Show floor map

Arai takes advantage of the local area to source seasonal seafood and fresh vegetables from around the Miura Peninsula.

Room 801 ~ Room 860

Room 701 ~ Room 760

Room 601 ~ Room 660

The Central Hotel can accommodate large, medium and small banquets. There is also a beauty salon on this floor.

The Central Hotel can accommodate large, medium and small banquets.

Take the escalator to the 3rd floor to check in. Here also are found a rental wear store and an office for booking banquets and weddings. The tea lounge "Bonjour" in the lobby is great place for lunch in a quiet atmosphere.

Enjoy fun rounds of karaoke in a stylish mature ambiance. A family restaurant is also found on the 2nd floor.

Parking garage for 40 vehicles and parking lot for 20 vehicles

The basement has a photography studio and stylish bar.
The front desk is located on the 3rd floor and can be accessed from the escalator just inside the entrance. Come to the front desk to check in.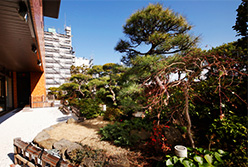 The laundry room on the 8th floor is open 24 hours a day and is free to hotel guests. There is also a microwave oven that can equally be used for free.
| | |
| --- | --- |
| Vending machine | Convenient vending machines serving alcohol and soft drinks are found on the premises. |
| PC Corner | Can be used to search nearby sightseeing spots and other urgent things. |
| Newspaper | Daily newspapers are available everyday. |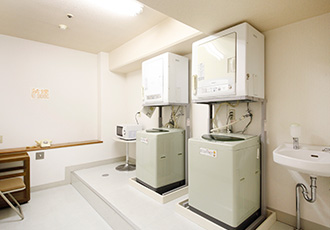 Number of rooms
166
Check in / Check out
14:00~ / 10:00
Card
VISA ・ JCB ・ American Express ・ Diner's Club ・ UC ・ DC ・ NICOS ・ OMC
Bank Card ・ UFJ Card ・ Saison ・ ORICO ・ JAL
Cancel Policy
If canceled the day before your reservation starts: 20% of the room rate
If canceled the day your reservation starts:80% of the room rate
No-show charge:100% of the room rate
Room facilities
Pay TV ・ TV ・ Phone ・ Internet connection ・ Electric hot water pot ・ Tea set
Refrigerator ・ Dryer ・ Toilet with built-in bidet ・ Shampoo ・ Conditioner
Body soap ・ Razor ・ Toothbrush set ・ Sponge ・ Face Towel ・ Bath towel
Relaxing attire
Available for rent
Iron ・ Pants press ・ Light stand ・ Humidifier ・ Hair brush




All guest rooms come with a high-speed wired LAN and Wi-Fi router.
Guests can easily connect PCs, smartphones and tablets to the internet from the comfort of their room.


The hotel's wireless LAN can be accessed by simply entering a password.
Guests may use PCs, tablets and smartphones with built-in wireless LAN support free-of-charge in their room, lobby, banquet halls and the restaurant Arai. In addition to the wireless LAN, banquet halls have a wired LAN as well.

Daily passwords are made known to guests in their room.

In addition to the wireless LAN, banquet halls have a wired LAN as well.

The Central Hotel assumes no responsibility whatsoever for damage caused by issues with communication equipment, lines or providers, viruses, illegal access, lost data or trouble with or damage to personal devices.